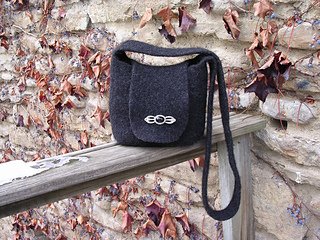 This is a great summer project. It is small and knits up quickly, you can adjust the length of the strap and add a pocket if you would like....A perfect project if you are a newer knitter looking to add to your skills in this one-session class. Lori will work with you on the setup, picking up stitches and decreases. The class will end by discussing the felting process to finish the bag, you will leave knowing the steps to complete this bag. Make it in a variety of colors that will take you from summer to fall.


Class: Cross-Body Felted Bag
Skill Level: Adventurous Beginner, must be able to knit and purl
Location: DKA Makers' Lounge
Instructor: Lori D
Supplies Needed:
Woolly Bully Pattern by Lori Puthoff. This is a free pattern on Ravelry

400 yards, of wool yarn (this is necessary for the felting process), If adding a pocket or longer strap you will need additional yarn. Suggested yarn is Cascade 220 available on our website here

US 11-24 inch circular

Optional Decorative Pin for closure (not needed for class)
Students are given a 10% discount for supplies needed for class and any purchases at the shop during class days, excludes sale items, classes, and events.
*Please register early. Classes with less than 3 registrations, 72 hours prior to the start date, will be canceled and participants will be given a full refund. Student
Cancellations may be made up to 48 hours before the first class is held. No refunds for cancellations will be made within 48 hours of class.*