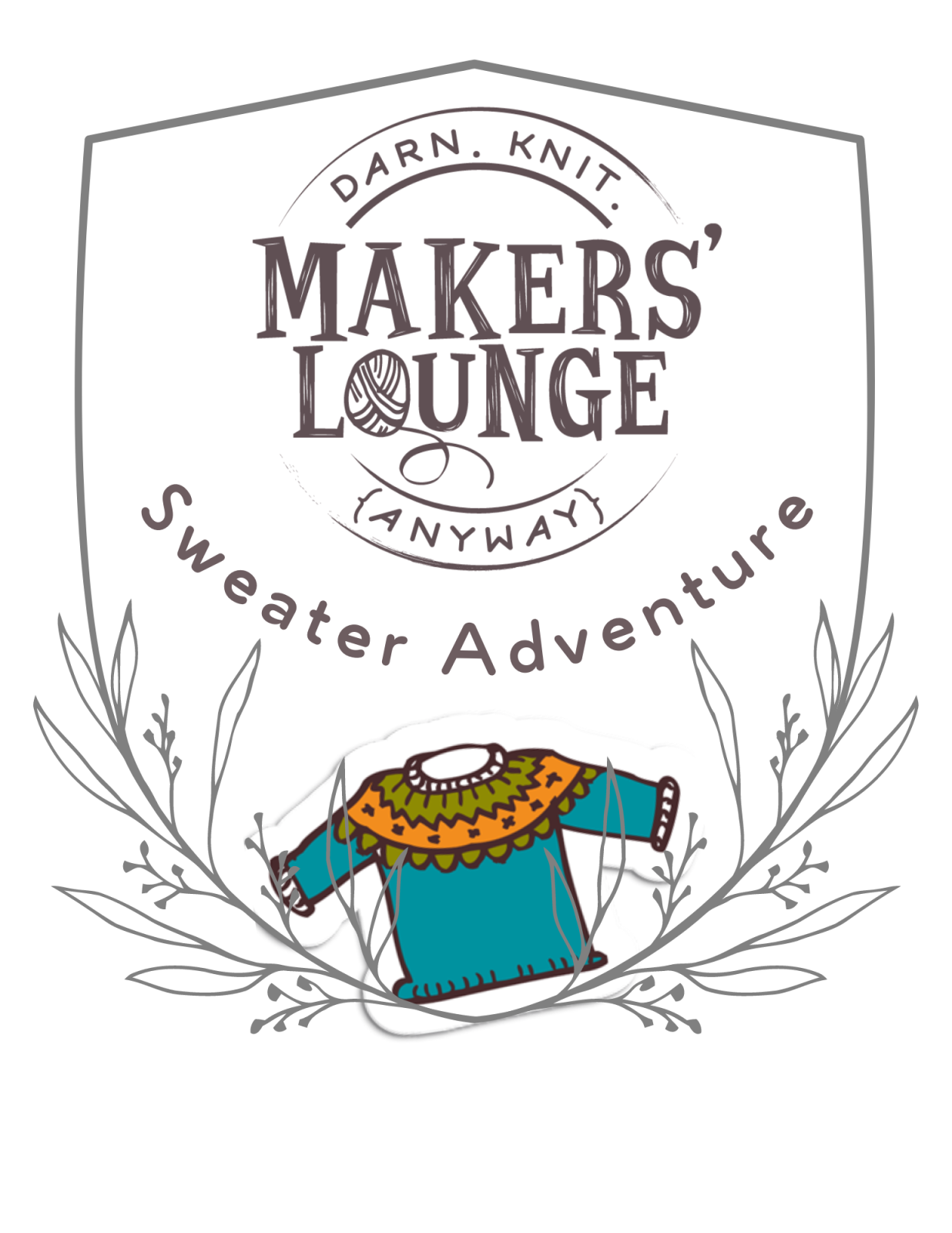 What is a sweater adventure?
Think of it as three days of all things sweaters, in a small group with a DKA rockstar along for the entire time. This could be your first sweater, and we are happy to assist you in the shop with ideas and yarn. Perhaps you already have a project and not many questions, this gives you a space to focus on that WIP and let us take care of the rest. We will have a light breakfast, lunch, snacks, and beverages for the full three days for optimum knitting time. And in typical DKA style, you will get some fun swag!!!
Class: Makers' Lounge Sweater Adventure
Location: Makers' Lounge
Instructor: Various DKA Rockstars with you all 3 days.
Supplies Needed and/or supplied:

Prior to the Adventure, we recommend having your pattern, yarn, and needles ready to go.

Students are given a 10% discount for supplies and purchases at the shop during this class. That means 10% off for all 3 days! (Excludes sale items, classes and events)

*Please register early. Classes with less than 5 registrations, 48 hours prior to the start date, will be canceled and participants will be given a full refund.*