Back in stock!

Our April project is a bright beautiful cotton shawl! Easy by Martina Behm.




The kit includes 1 ball of Schoppel Zauberball Cotton, a hard copy of the pattern and a Ravelry download of the pattern into your library.
Due to the dying process, not all colors may be found in all balls.

We used a US3 needle (yes the pattern calls for a US2) We knit part I until there were 105-108 stitches on the needle. We allowed for 2-3 grams more than half for part II

We have 2 choices for the Makers' Notion. a heart shaped DKA stress ball, or a coaster. You choose;)






We are doing curbside pickup from 10am - 2pm Monday - Saturday. You can select curbside pick up at checkout and then we'll schedule a time to pick up!

We can still get your package shipped!

Thanks for all the love. You are appreciated.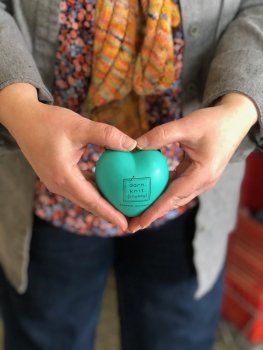 Remember, there is no "joining" fee or membership cost. You simply have to choose a Makers' League kit you love and buy it!

Want a Makers' League bag?